Omegon Dobson telescope Push+ mini N 150/750 Pro
Product description:
The advantages in a nutshell
finding newly invented - you can now located any object in the night sky using the Push+ object locator and your smartphone

built-in digital encoder - your telescope immediately knows where it is pointing. The software allows you follow every step and locate objects in a jiffy.

Bluetooth 2.0 provides a wireless connection to your smartphone - with a range of 10 meters

smartphone holder - suitable for all smartphones with a width of up to 75mm

software - take control of your telescope with the SkySafari® 4 Plus app for Android, or use programs such as Cartes du Ciel® or Stellarium® with your PC

GP receiver - mounts any telescope with a GP rail

For 2" and 1.25" eyepieces

The focuser accepts both the larger (2") and the smaller (1.25") eyepieces. This gives you an advantage over simple 1.25" focusers - you can use the wider field of view provided by 2" eyepieces to enjoy more comfortably observing deep sky objects. You can use the built-in 1.25" reducer for using 1.25" eyepieces. The focuser has a single compression ring for holding both sizes of eyepiece - your eyepieces are clamped around their entire diameters and are hence always well protected.

Digital Encoder - a 'satnav' for your telescope

Know where you are - the digital encoders on the azimuth and elevation axes tell you just where you are in the night sky at all times. This technology, which is used on large equatorial mounts, is now also employed with this Dobson telescope. But all this would be nothing without a good controller - and this you already have!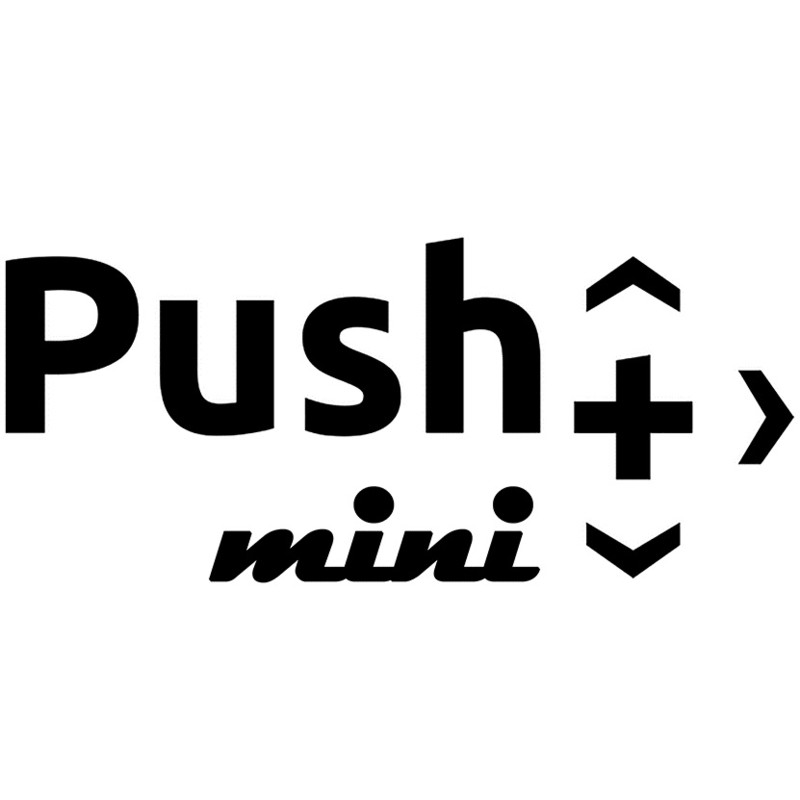 Push+ - the smart object locator from Omegon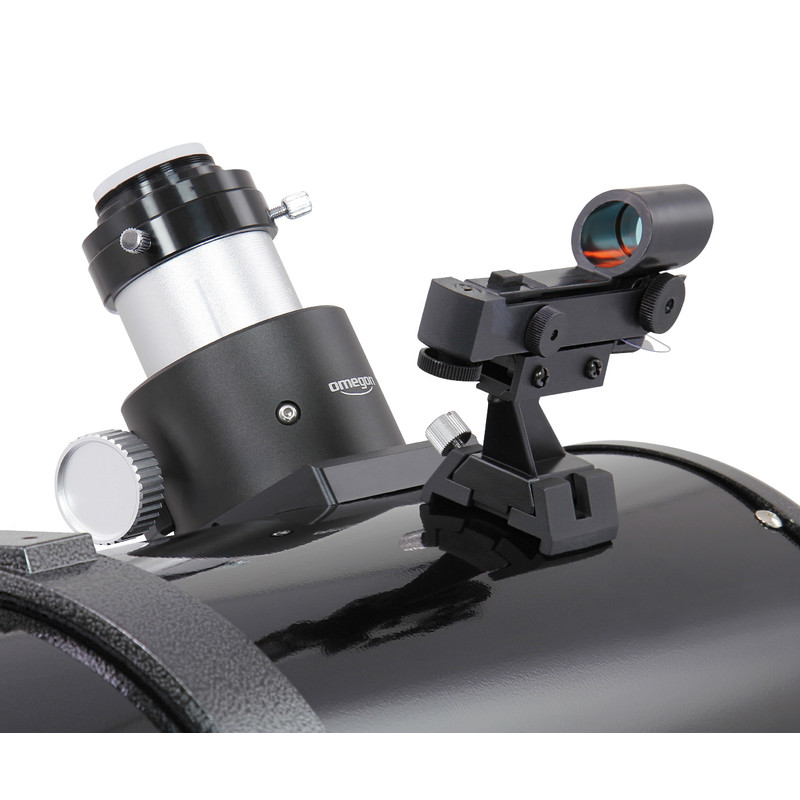 The 2" Crayford focuser always lets you focus precisely and absolutely backlash-free. Which eyepieces will fit in it? - they all do!
Smartphone - your way to the stars
Your Android smartphone now allows you to keep track of everything yourself - the Sky Safari® 4 Plus astronomy app for Android systems turns your phone into a control centre for your telescope. The coloured display on your smartphone shows the current region of the night sky and allows you to select an object you wish to observe. You can then move the telescope to the target in a jiffy - as you move the telescope in the direction required, you will see a crosshair moving across the star chart.
Vixen-style prism rail, 34cm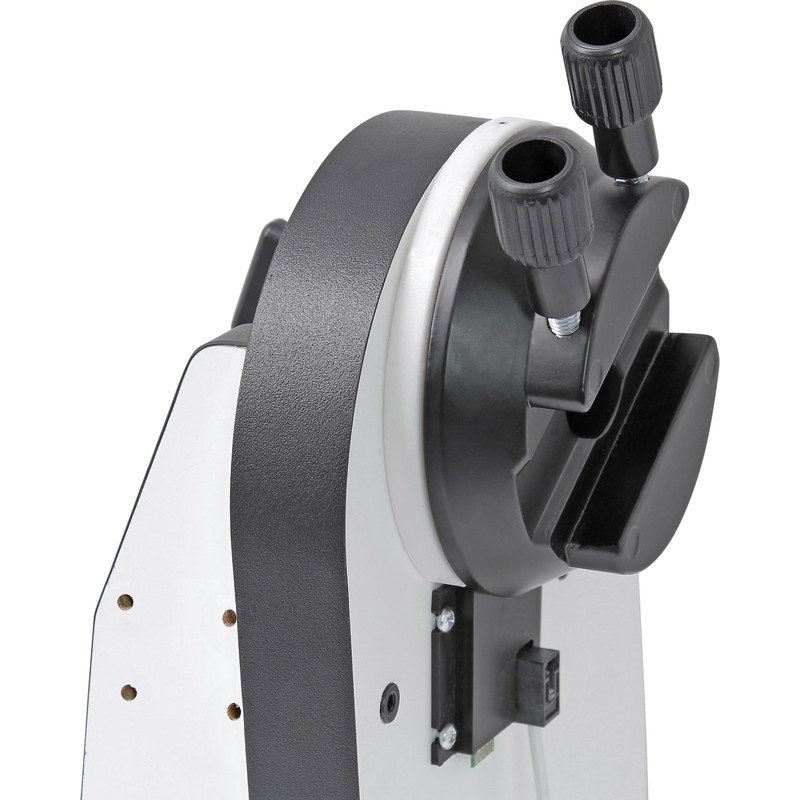 Easy mounting - two clamps allow you to assemble and disassemble your OTA in a jiffy. You can use any standard OTA, of up to 8 inches in aperture, which is equipped with the widely used GP rail system.
With the right app it's easy
You can purchase the SkySafari® 4 Plus app at Google Play. Push+ will not work with Apple iPhones or iPads (iOS operating system) - a separate version for these is due to be released in 2017
Is there also another way that doesn't need a smartphone? Yes, there is! - you can use Stellarium® or Cartes du Ciel® planetarium software. Simply install one of these free programs on your laptop - and off you go, wirelessly, to the stars. Whether smartphone or PC - a Bluetooth 2.0 connection is used to communicate with the telescope.
GP receiver
The rocker box has a receiver for Vixen style GP rails. This means you can connect most telescopes with GP rails to the rocker box and benefit from the Push+ system. This works best with Newtonian reflector telescopes of up to 8 inches in diameter.
Ensure your exploration of the night sky is always successful with Push+.
Note: smartphone and App are not included.